Miscellany 2012
Fluorescent tubes under power lines
If you take a normal long fluorescent tube and hold it vertically under a high voltage power line after dark you will be able to see that it lights up of its own accord. Three of us had a go at this a few nights ago near an Oxford substation.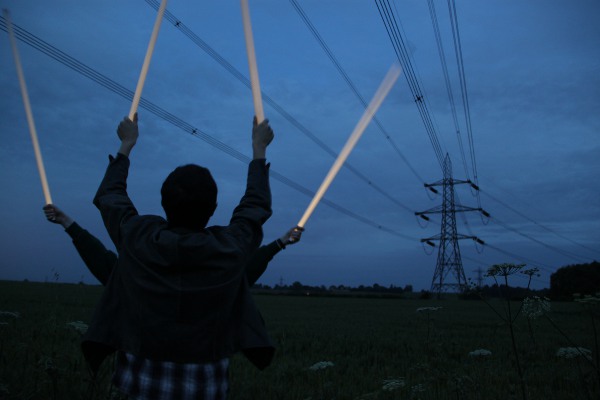 Tubes being held under pylons at dusk. There is no external power source involved.
Read more...Published on 30th June 2012.
---
< Newer articles | Older articles >